Brand new 2022 New Sealed Allen Bradley 440G-TZS21UPRH /E Guard Locking Switch TLS-Z GD2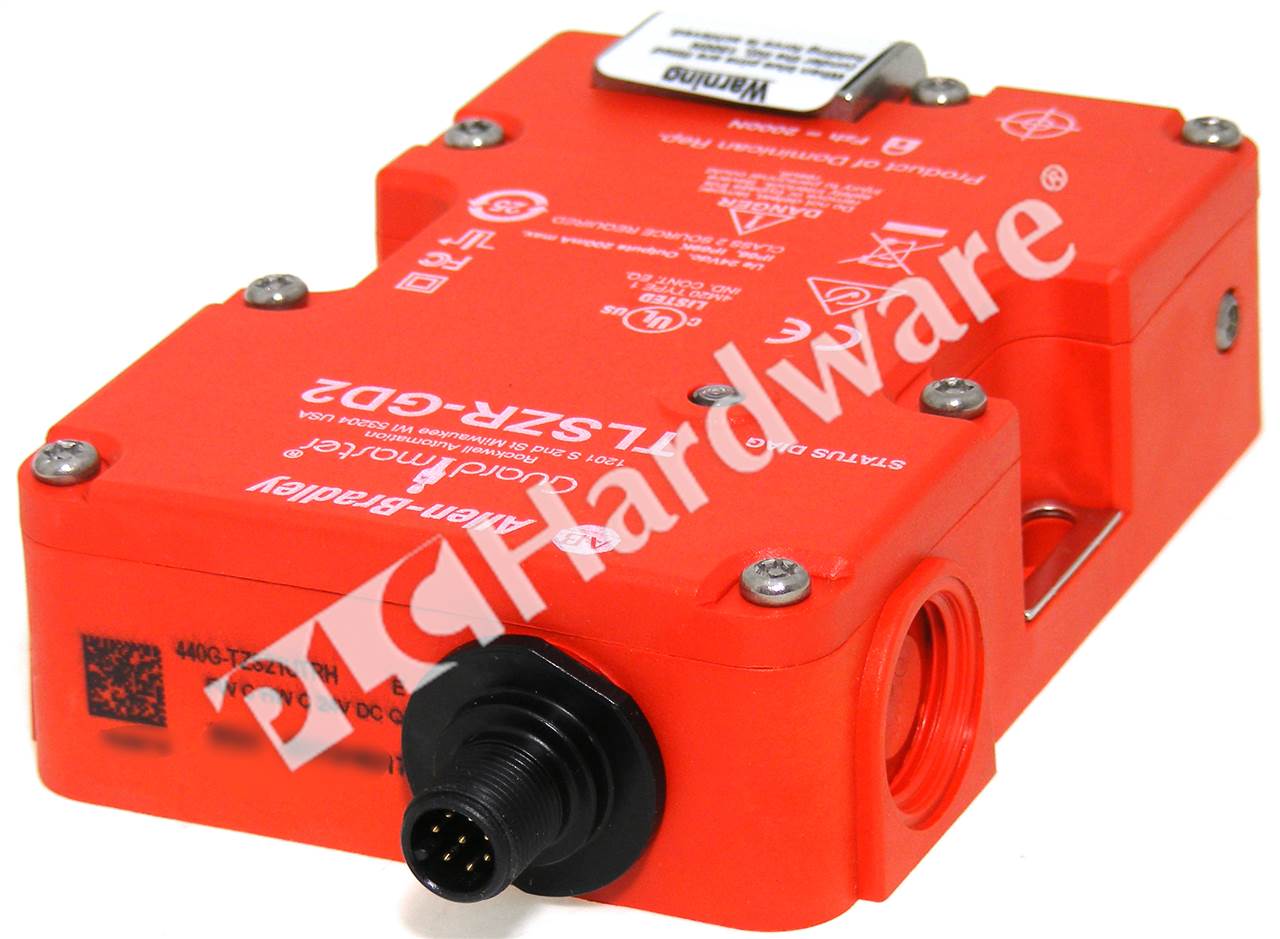 440G-TZS21UPR His known as one of the best Guard Locking Switch that is also known as an interlock switch having a unique code RFID door sensor with an inductive door position too for the sensing technology. This is one of the latest switches used as a detector if an actuator key breaks at any point of time or even if it becomes separated from its own door that is in mounted position. This switch is also built with the same solid kind of technology as the TLS GD 2. This switch also supports the highest level of safety too and the performance level of this switch is up to the mark.

What is inside 440G-TZS21UPRH?

Are you looking for a similar switch that can bring a massive change and can be linked with technological advancements? If yes, then this switch will be going to reshape the entire infrastructure of your workings and will meet all the criteria too.

below mentioned are some of the basic features of this switch:
It helps in meeting the PLe to ISO 13849-1 standards
It is in solid state OSSD outputs series, and it is connected to ISO 14119
It comprises of RFID coded unique codded door-based targets
It is also available in power to release the lock models
It is also very much easy to get the QD connection
It comprises of the same mechanical based arrangements as standard 440G TLS GD2 guard based locking switch
It is linked with the high locking force to.
Additional Information of 440G-TZS21UPRH
For 440G-TZS21UPRH, it is important to protect your productivity, people as well as environment linked with our own safety components as well as integrated safety solutions. It is important to first properly understand the floor challenges and then GE Equipment can help you to meet the desired goals along with other features.
GE Equipment can give you the best as well as optimal solution. This is something without which you cannot grow, or your business can also never grow. Therefore, before going to any decision, it is important to see where changes are required and how they can be catered for. Proper and thorough analysis is mandatory as this is the only possible method that can bring stability in your working arena too.
Don't waste your time thinking which switch is best or which one can enhance the credibility of your industry. See how technology is booming and with these how other changes have actually occurred. Therefore, it is equally important to check for all the latest happenings and move on with them accordingly.
So, what are you waiting for? If you want a big change in your working arena, take this step and indulge technological advancements in your life. This is the only way that can bring proper stability.
GE equipment can help you in this case. For proper customer service, feel free to ask any question and GE Equipment customer representatives will help you in all the ways. RFID along with QD arenas are today important and for proper installation, it is important to indulge them in an appropriate manner. Don't hesitate and take the best decision for your overall industry.
This 440G-TZS21UPRH locking switch is no doubt one of the best investments that can overall help you in taking the right decision at the right possible time. Raise your hand if you still want to ask anything as this chance will never come again! Take the step at the right time.