The Rise of Biometric Face Recognition to Detect Fraud and Identity Theft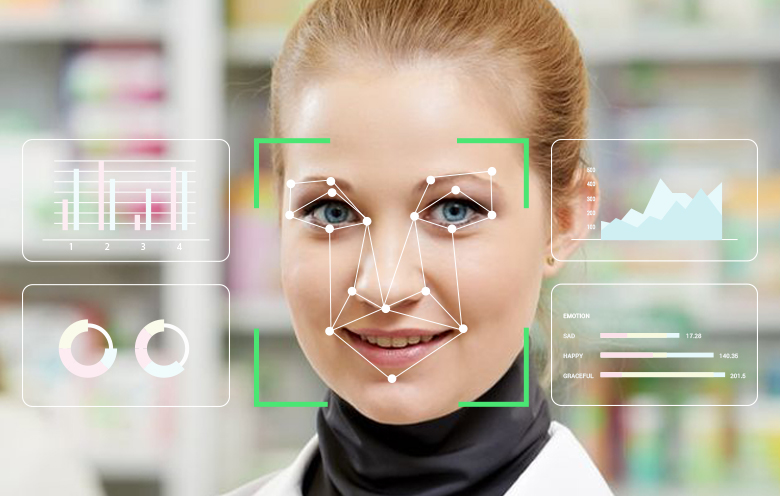 Biometric face recognition is used worldwide by various organizations and businesses to fight crime, prevent fraud, secure public safety, and prevent identity theft. It is a biometric authentication that examines unique facial characteristics, including eye distance, nose shape, and facial movement. It creates a facial template for each person. This template is then compared to the database of known faces to identify the individual or verify the identity.
Biometric face verification is incredibly versatile, used globally to enhance security and bring efficiency and accuracy. It is used by various mobile applications and organizations for access control.
How Does Biometric Face Recognition Work?
Biometric face recognition is utilized in various countries and different organizations to authenticate identity and prevent any suspicious activity. Facial recognition has gained popularity due to its accuracy, adaptability, and authenticity.
Here are some common key points about how biometric face recognition works:
Face detection: The process starts with the camera that captures the image of the person. The system then detects and locates the person's face and stores it to compare in the future.
Features Extraction: The biometrics facial recognition system extracts features like the movement of the eyes, nose shape, and smile, recording smiles or movements if the video is being captured. This template is unique and has a low risk of being manipulated.
Enrollment: During the enrollment process, the template is securely stored in a database associated with the individual's identity, such as a username or account number.
Authentication: When people attempts to access a system or device, they submit their face to the facial recognition system for identity verification.
Matching Process: The saved template of the face is saved in the database and compared when the person is trying to attempt access, and access is granted once matched.
Applications of Biometric Face Recognition
Biometric face recognition has been used across various industries for its accuracy, convenience, and enhanced security. Some of the applications are:
Physical security and access control: Biometric checks are used in the building, and offices, for secure access, like PINs, and access cards, to make it secure and convenient.
Mobile devices and digital authentication: Many smartphones and devices now have the feature of facial recognition. You can access the device and other applications with facial recognition.
Public safety: Facial recognition technology is increasingly used in law enforcement to identify suspects in crimes or any identity theft in public places.
Airport security: Biometric face recognition is used at borders and airports to pass and identify a person.
Financial services and payments: While making any transaction or online kyc banking, face recognition is used for the purpose of security and to prevent financial terrorism
Tracking and time management: Facial recognition technology is used to track attendance and manage time in educational sectors or offices. It can streamline the HR process and reduce manual data entry.
Advantages of Biometric face recognition
Biometrics offers several advantages that make it the preferred method for authentication and identification in various applications. Some of the advantages are:
High Accuracy: Biometric face recognition systems can achieve high levels of accuracy when using advanced technology and high-quality algorithms.
User-friendly and convenient: This system is easy and convenient, as people don't need to remember passwords or carry any physical tokens to grant access.
Speed and efficiency: The biometric face scan process takes seconds to identify, and it is the most efficient technique used in various sectors and industries.
Enhanced security: Face recognition cannot be easily manipulated, but it can be easily accessed if any changes to the face are implemented.
Contactless security: You don't need to enter any password to grant access, but you do need to stand in front of the system or camera to capture your face and then compare it with the saved data for verification.
Versatile in applications: A biometric face scanner is used to grant access to your smartphone devices and other sensitive applications, like banking.
Enhanced customer experience: Face biometric recognition technology enhances customers' experiences and builds trust between companies or individuals.
Reduced fraud and identity theft: Biometric face recognition reduces spam or suspicious activity.
Conclusion
Biometric face recognition is a versatile technology that has various advantages. Its high accuracy and convenience make it an effective solution for secure identity verification. Moreover, facial recognition is used for individual privacy in offices and different sectors. It is the most powerful and versatile technology that is best for assuring security and safe access.