Ground Air Heat Exchanger (GWC): The Future of Home Energy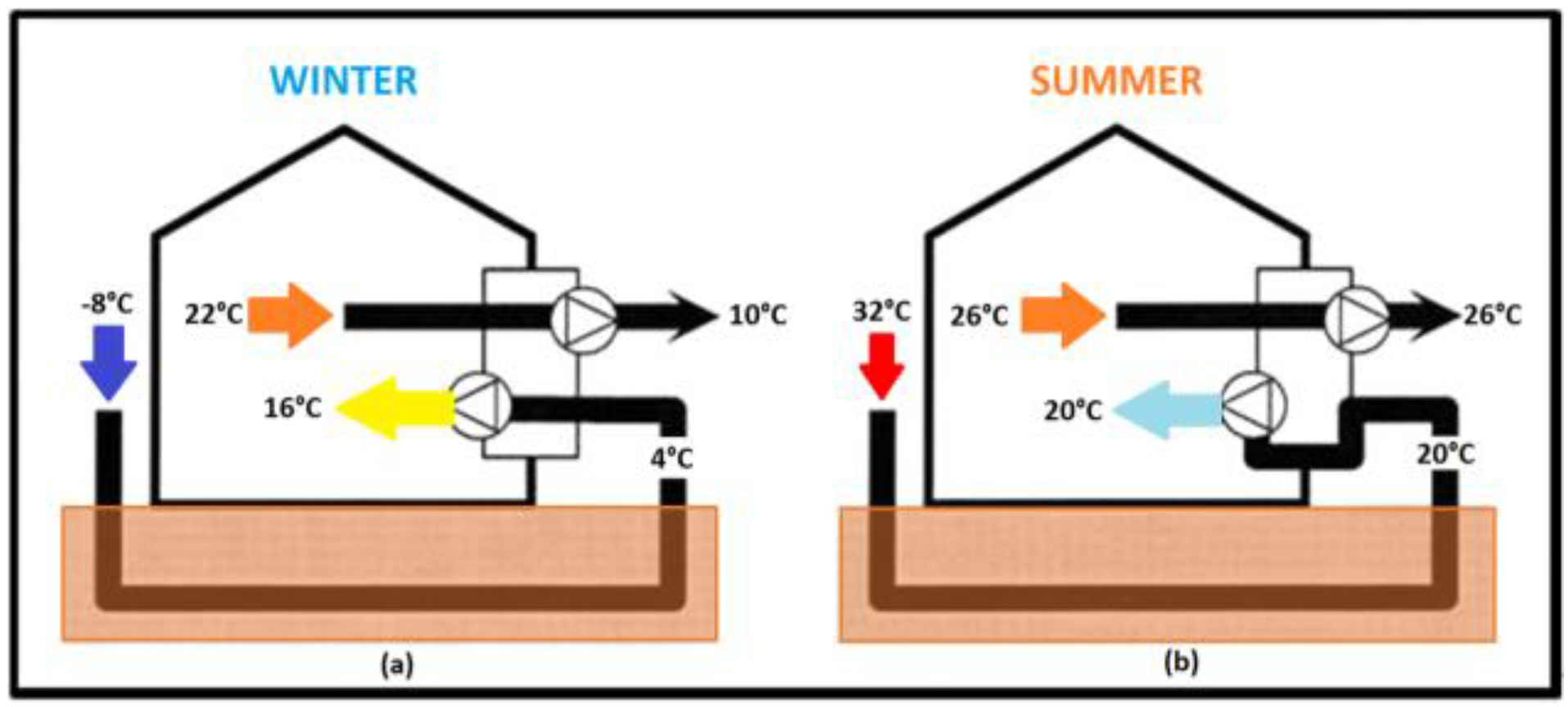 In these times, when ecology and sustainable development are not only fashionable but also necessary, more and more people are looking at technologies that allow us to take care of our planet. One of the most innovative and ecological solutions in the field of heating and air conditioning is the GWC, or ground air heat exchanger. But how exactly does it work? And why is it worth investing in it?
What is GWC – Ground Air Heat Exchanger?
GWC is a technological wonder that allows us to use the natural properties of the earth to provide thermal comfort in our homes and offices. With it, instead of relying on external energy sources such as gas or electricity, we use the heat stored in the ground.
The reasoning behind this is quite simple: the soil, due to its mass and properties, has the ability to store heat. On hot summer days, when the sun is scorching mercilessly, the earth a few meters below the surface remains relatively cool. In winter, when the temperature on the surface drops below zero, there is a constant positive temperature deep in the ground.
How is it possible? Mechanics of GWC
The GWC system is a network of pipes buried deep in the ground. When the air from our home flows through these pipes, it is cooled or heated by the earth, depending on the season. Then, already properly conditioned, it returns to our home, providing perfect conditions.

Using this mechanism, you can noticeably reduce the costs of heating in winter and cooling in summer. Moreover, the whole process takes place without the use of substances harmful to the environment or an excessive amount of electrical energy. Want to learn more about how GWC works in detail? Specialists from remont.biz.pl have prepared a detailed description of this technology.
Why is GWC an investment for years?
Savings: Using GWC can significantly lower your energy bills. It operates continuously throughout the year, adapting to current conditions, thus maximizing the energy efficiency of your home.
Ecology: In the era of global warming and climate crisis, every step towards ecology is of great importance. GWC allows reducing CO2 emissions and reducing the use of non-renewable energy sources.
Durability and low operating costs: GWC is a solution for years. A properly designed and installed system will serve for decades, with minimal maintenance costs.
Conclusion
Investing in technologies such as GWC is a step towards the future. On the one hand, they bring tangible economic benefits; on the other hand, they allow us to take care of our planet.
If you are considering modernizing your home or office, consider using GWC. It's a solution that will benefit not only you but also future generations.
Thank you for taking the time to read this article. We collaborated with the construction and renovation portal – Remont.biz.pl – your source of knowledge about renovations and construction. Expertise, advice, trends – all for your project. We also encourage you to follow this publisher in Google News, so you'll always be up-to-date with the latest information and trends in the industry.