Acoustic Wall Panels: Unveiling the Echo Acoustic Solution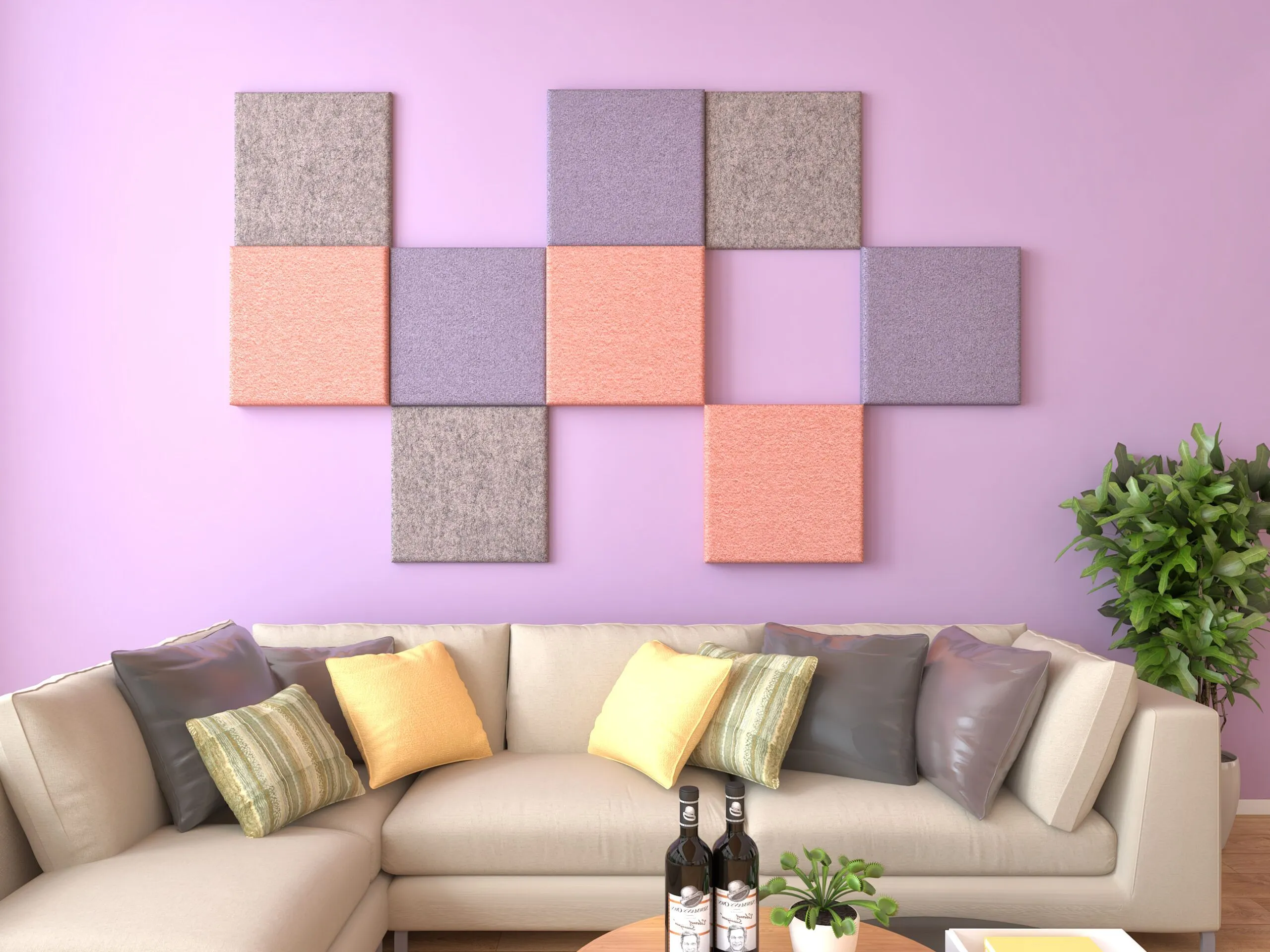 In a world where noise pollution is a growing concern, finding innovative ways to create quieter and more comfortable spaces is imperative. Acoustic solutions, particularly Acoustic Wall Panels, have emerged as game-changers, revolutionizing the way we experience sound in various environments.
Echo's Exceptional Acoustic Performance
One name that stands out in the realm of Acoustic Wall Panels is Echo. The Echo range is renowned for its exceptional acoustic performance, making it a go-to choice for those seeking to reduce reverberation and echo in their spaces.
Crafted with Precision
Echo products are masterfully crafted with a Mtech Melamine foam core, which is then expertly wrapped in industry-leading Camira fabrics. This meticulous construction results in a high-quality and functional acoustic solution that is ideal for spaces where sound absorption is critical, and available space is limited.
Lightweight and Customizable
Thanks to the open-cell melamine polymer used in its construction, Echo is a lightweight and fiberglass-free product, which offers numerous advantages. Moreover, it can be perfectly wrapped in over 100 fabrics, providing a highly customizable solution that seamlessly integrates into any design.
Square Fabric Wrapped Foam Acoustic Panel
One of the most popular offerings within the Echo range is the Square Fabric Wrapped Foam Acoustic Panel. Available in various thicknesses (30/50/70mm), these panels offer a practical and cost-effective solution to combat unwanted reverberation and echo in interior spaces. By installing Echo Panels on your walls and ceilings, you can significantly improve the acoustic quality of your room.
Customized to Perfection
Echo Panels come in over 200 colors to ensure a perfect match with your interior decor. The panels can also be customized to the ideal fit and are available with a self-adhesive peel-and-stick backing for ease of installation. With various shapes, sizes, and thicknesses to choose from, you have the flexibility to create the perfect acoustic solution tailored to your unique needs.
Features and Benefits
Let's delve into the key features and benefits of Echo Acoustic Wall Panels:
Over 200 Color Options: Echo offers a wide array of color choices, allowing you to find the perfect hue for your space.
Versatile Fabric Options: You can select from 5 different fabric options to achieve the desired look and feel.
Ease of Installation: Echo Panels can be easily applied to both walls and ceilings, ensuring a hassle-free setup.
Self-Adhesive Backing: The panels are available with or without self-adhesive backing, providing flexibility in installation methods.
Class A Absorber: Echo Panels are classified as Class A absorbers, making them suitable for areas with high reverberation times.
Low Maintenance: The fabric cover used in Echo Panels is rapidly renewable and compostable, and the MTech foam core is certified according to the OEKO-TEX® Standard 100.
Lightweight and Durable: Despite its lightweight nature, Echo Panels are highly durable, guaranteeing years of excellent performance.
Recommended Fixings
For your convenience, Echo Acoustic Wall Panels can be easily fixed using self-adhesive backing, contact adhesive, or mastic.
In conclusion, Acoustic Wall Panels have become indispensable in enhancing the acoustic quality of various spaces. Echo's range of Acoustic Panels, featuring the Square Fabric Wrapped Foam Acoustic Panel, showcases a commitment to delivering exceptional acoustic performance while offering a customizable and stylish solution for noise reduction. With the growing need for peaceful and comfortable environments, the role of Acoustic Wall Panels in creating such spaces cannot be overstated. Discover the versatility, aesthetic appeal, and acoustic benefits of Echo's Acoustic Wall Panels today.